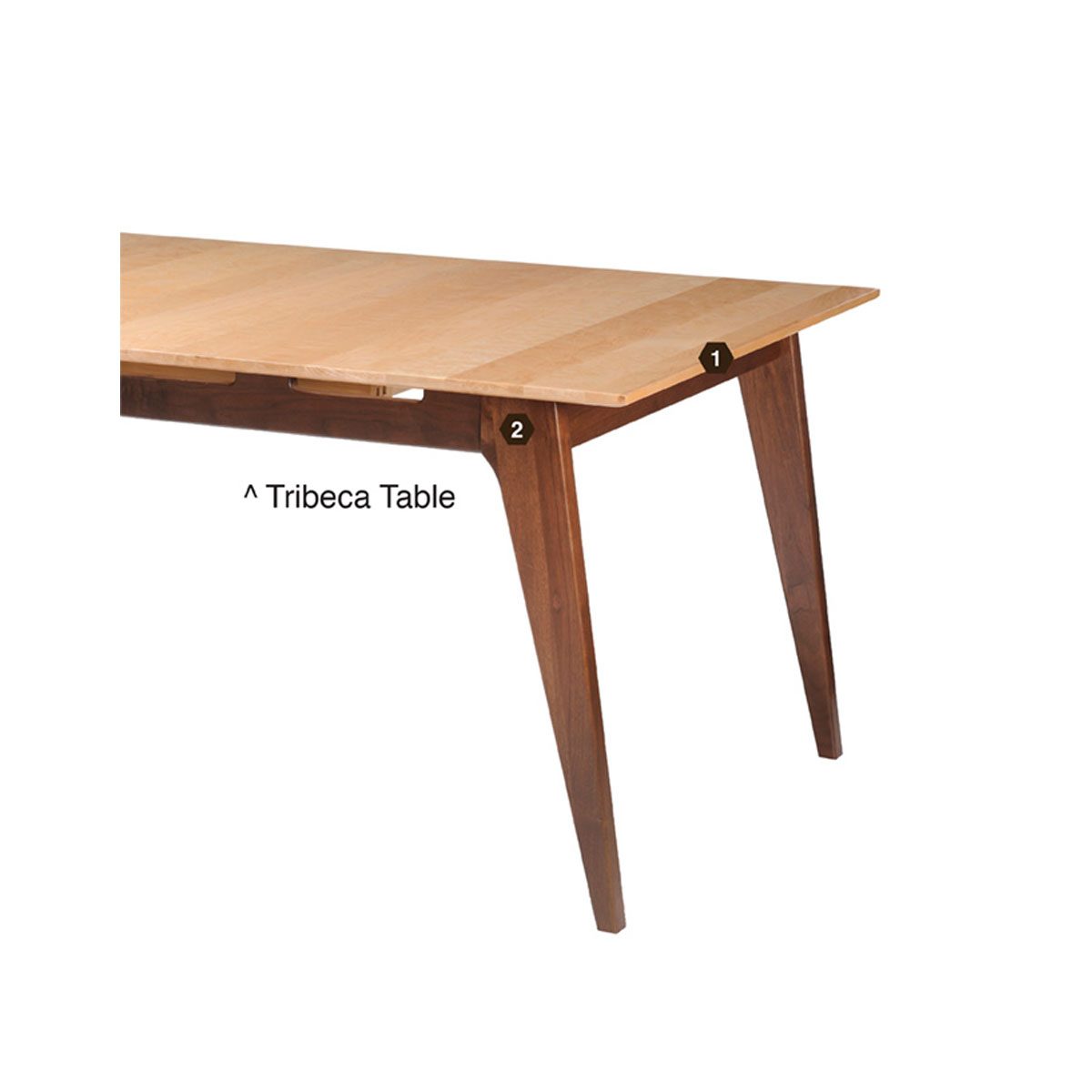 1 SEALED TABLE EDGES & 1" TABLE TOPS
All table edges are sealed with a special sealer to keep the joints on the table top fitting tightly. All table tops are 1" thick unless otherwise specified.
2. TABLE CORNER BRACES
Leg tables have interlocking corner blocks fastened by screws. This gives a significant amount of added durability
SOLID WOOD
Every piece of furniture is solid wood. We don't cut any corners or sacrifice an ounce of quality. We guarantee your furniture will stand the test of time.
3. DOVETAILED DRAWERS
Although timely, the classic technique of dovetailing ensures the strongest joint possible. Look at any of the four dovetailed corners and you can clearly see, these drawers were made to resist the daily pulling forces applied to the drawer front. Once our craftsman pushes these joints together, nothing short of breakage will pull this drawer apart.
4. FULL EXTENSION UNDERMOUNT SOFT-CLOSE DRAWER SLIDES ON DINING ROOM PIECES
A full extension slide creates a smooth glide for easy drawer access. Eliminate banging drawers with this soft-close feature that gently shuts the drawer.
5. FULL EXTENSION BALL-BEARING SIDEMOUNT DRAWER SLIDES ON BEDROOM PIECES
A full extension slide creates a smooth glide for easy drawer access.
6. FLOATING PANEL
Raised panel doors have "spacing balls" in the frame. This allows for natural expansion and con- traction and prevents cracks and rattling.
7. MORTISE AND TENON JOINERY
Not popular in factory furniture, the mortise and tenon joinery used in our furniture achieves lasting results. This method creates a very strong joint and prevents the joint from coming loose.
8. DOVETAILED BED RAIL SLATS
Solid wood slats are dovetailed to ensure the strongest joint possible.